Improve ROI of your posts with Enhance
Add hashtags, emoji, GIFs all in a single click in Buffer, Hootsuite and more.
---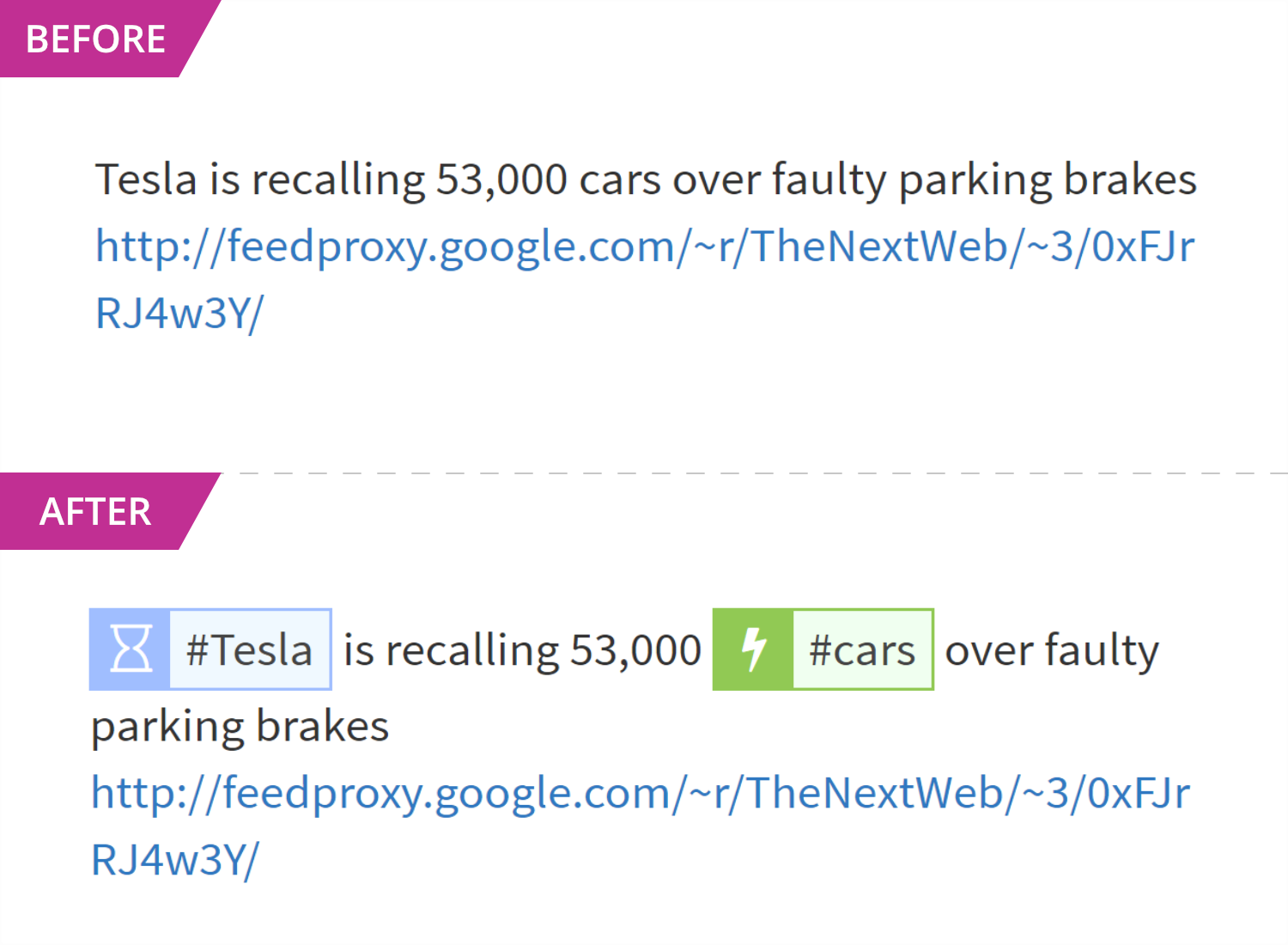 Auto-hashtag
Hashtags increase post reach & engagement.
Auto-hashtag your posts with hashtags that are both relevant and currently trending.
---
Auto-emojify
Emojis significantly increase engagement of the post.
Automatically add relevant emojis to your post.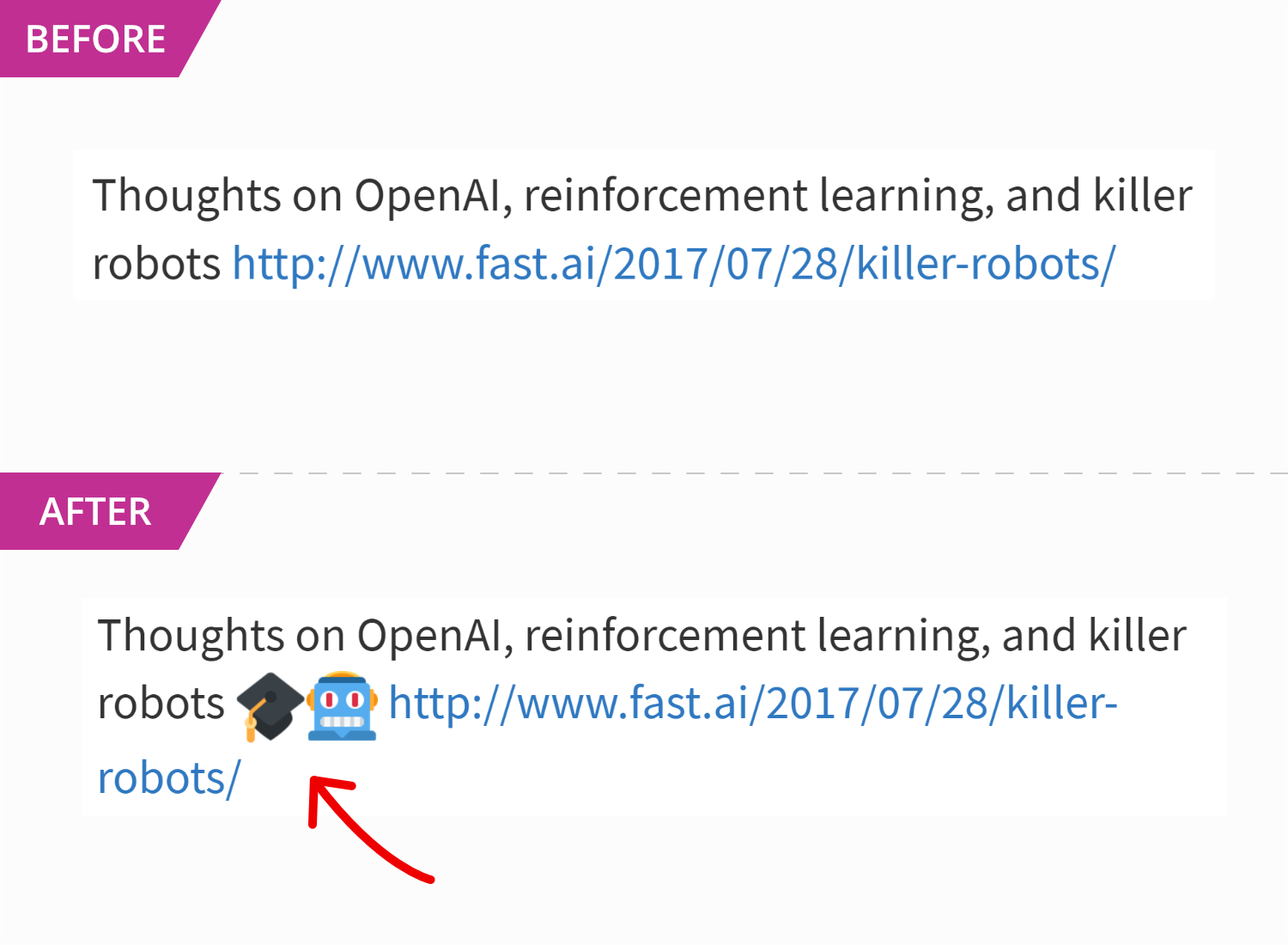 ---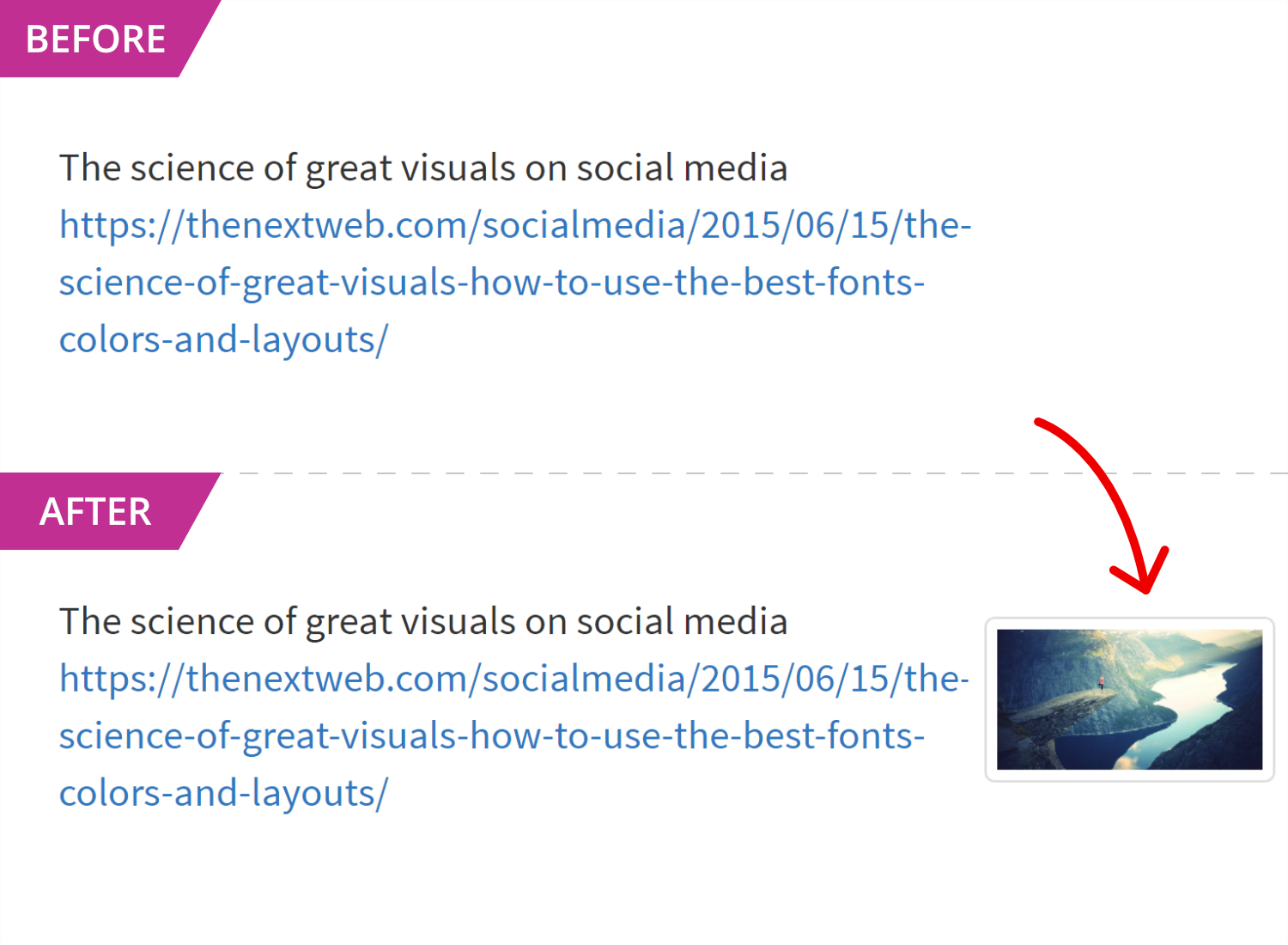 Extract images from links
Link images draw attention to your post.
Automatically attach an image extracted from meta tags in a link in your post.
---
Create image/GIF from template
Quote images increase likes and shares.
Automatically create beautiful images from text. Post text is replaced with page title. Ideal for creating customer quotes from Google Sheets or quoting parts of articles.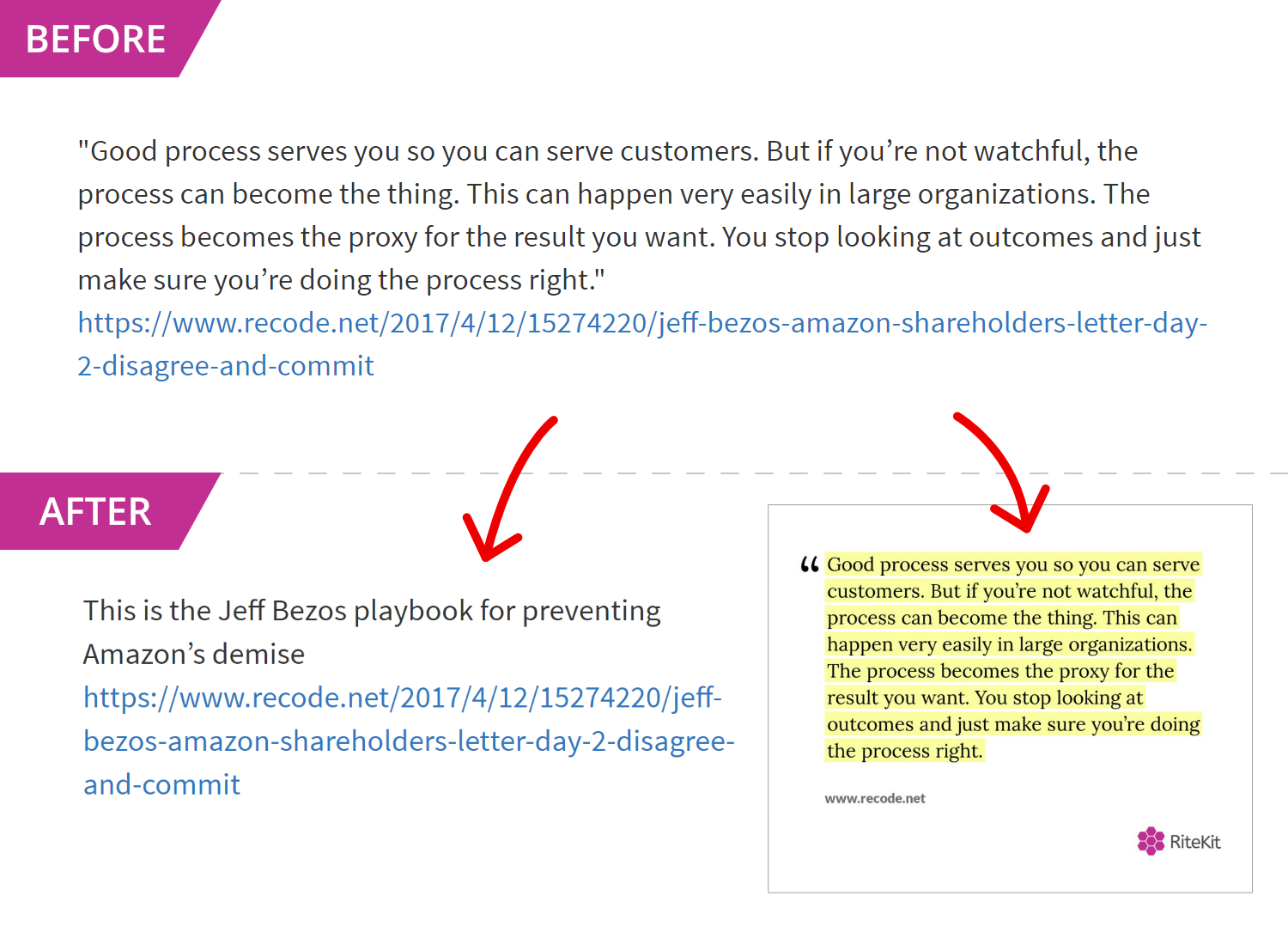 ---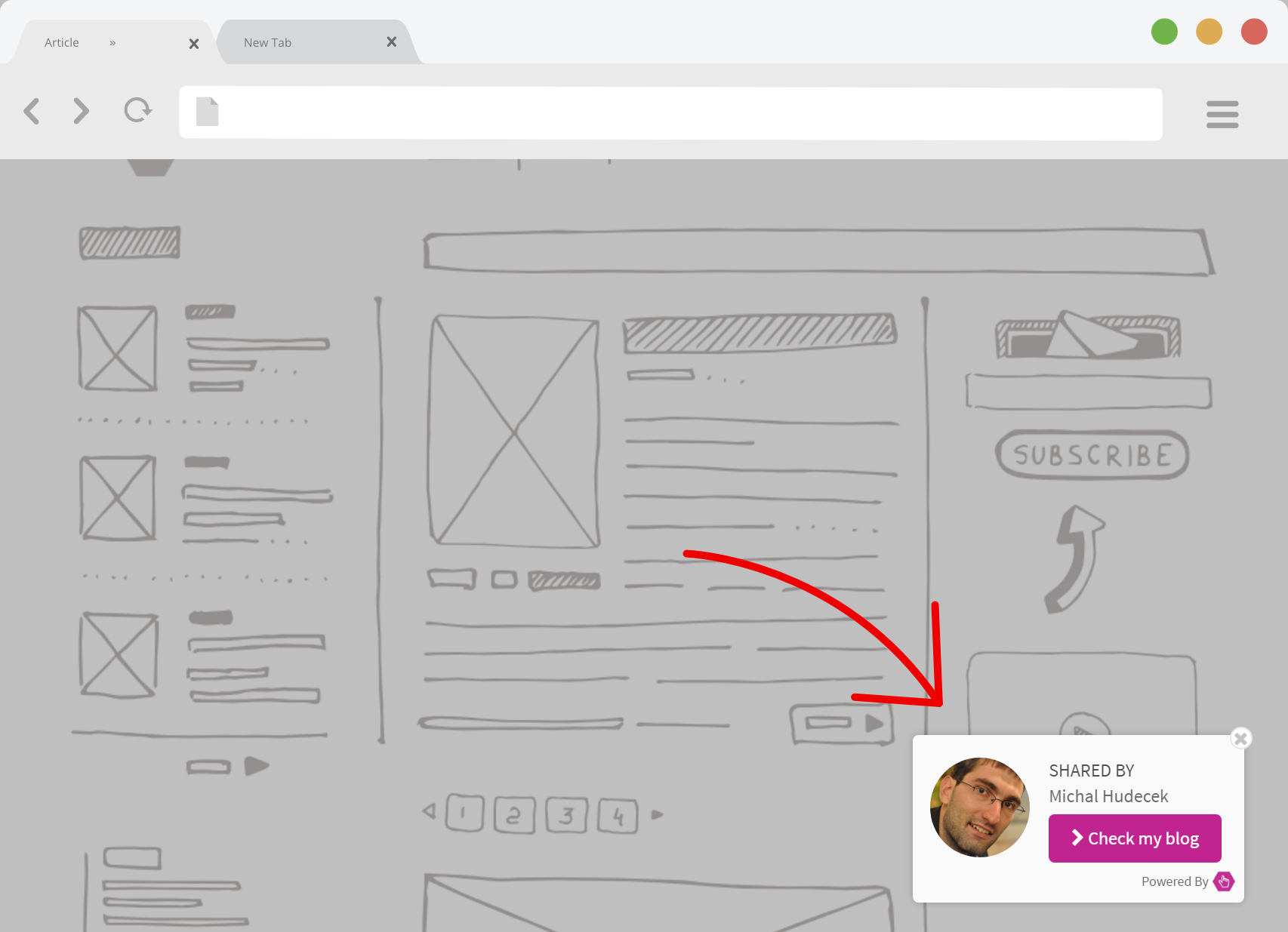 Place ads on links
Promote your brand on all links you share
Automatically shorten links with a button, image or video ad. One ad style included in RiteBoost, more can be purchased at Rite.ly. Full branding including custom domains, too.
---
Append author's Twitter handle
Mentioning author of an article increases engagement & reach of your post
Automatically @mention author of an article extracted from link meta data.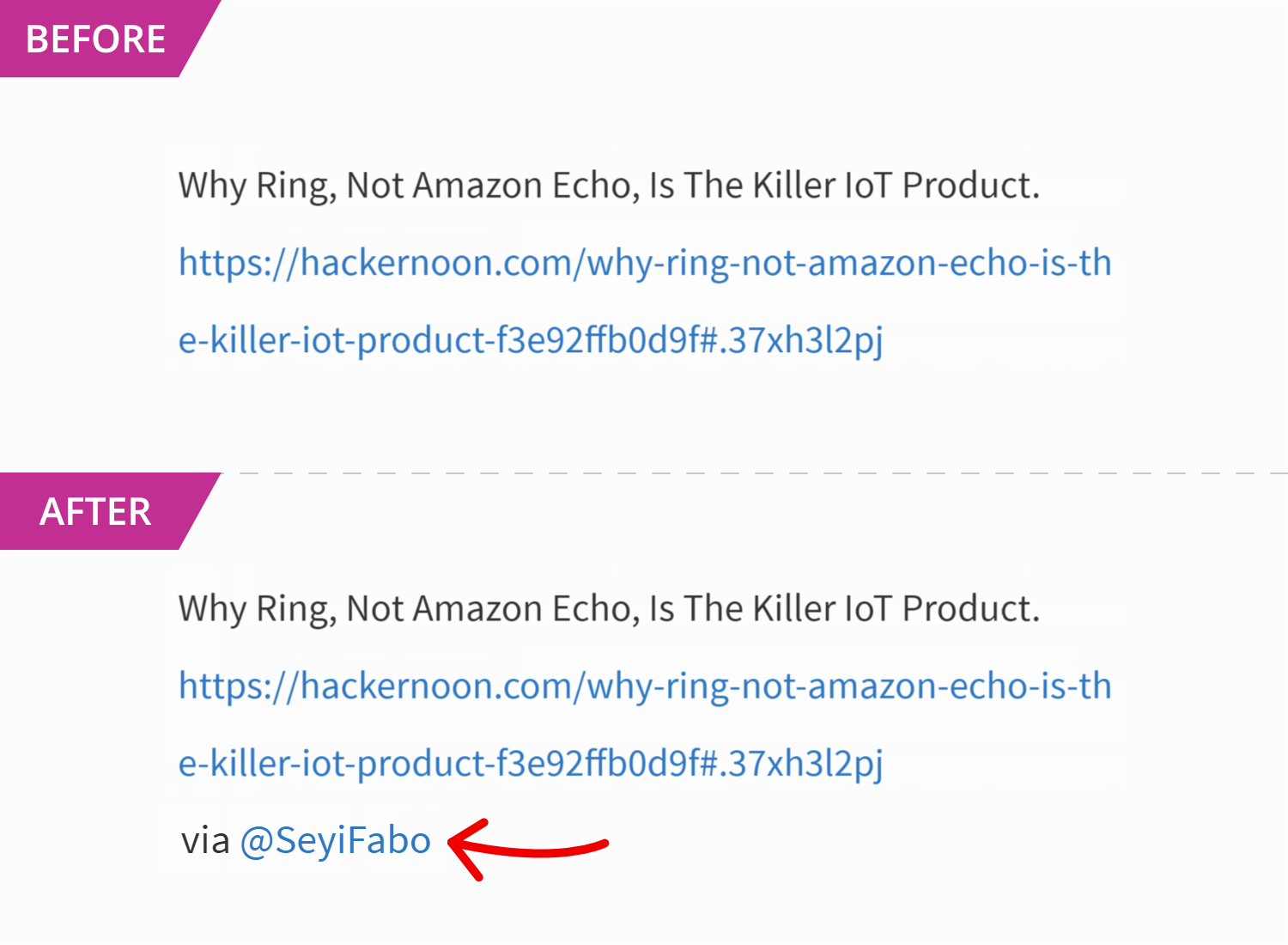 ---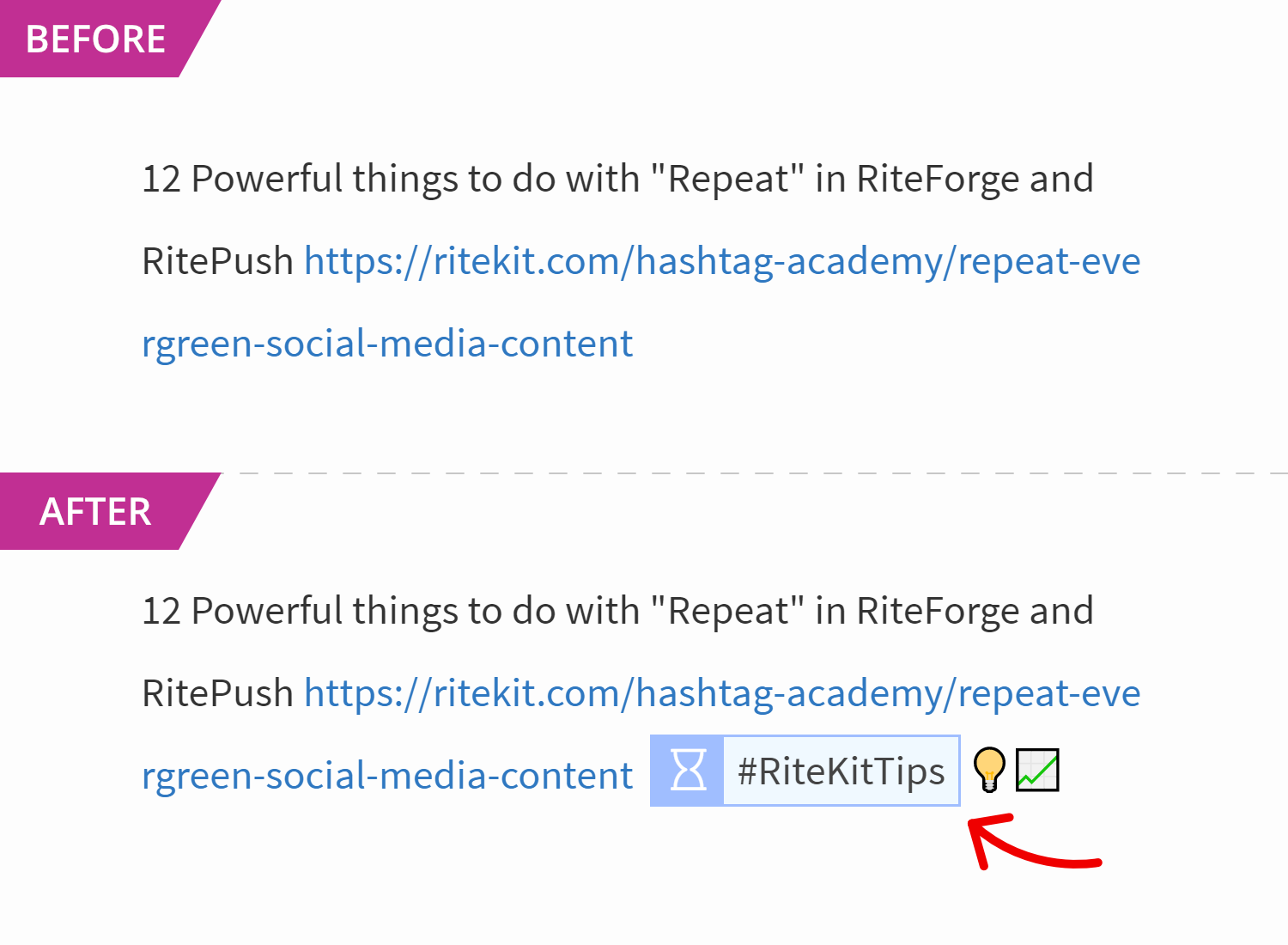 Append text, hashtag or emoji
Brand hashtags increase awareness and discussion
Automatically add any text, hashtag or emoji to the end of your posts. Great for events and Twitter chats.
---
Fine tune your posts with find & replace
Posts with flair stand out and get shared
Automatically replace words with emoji or hashtags. Perfect for adding an emoji to certain words, creating hashtags from brand names and removing unwanted parts of the post.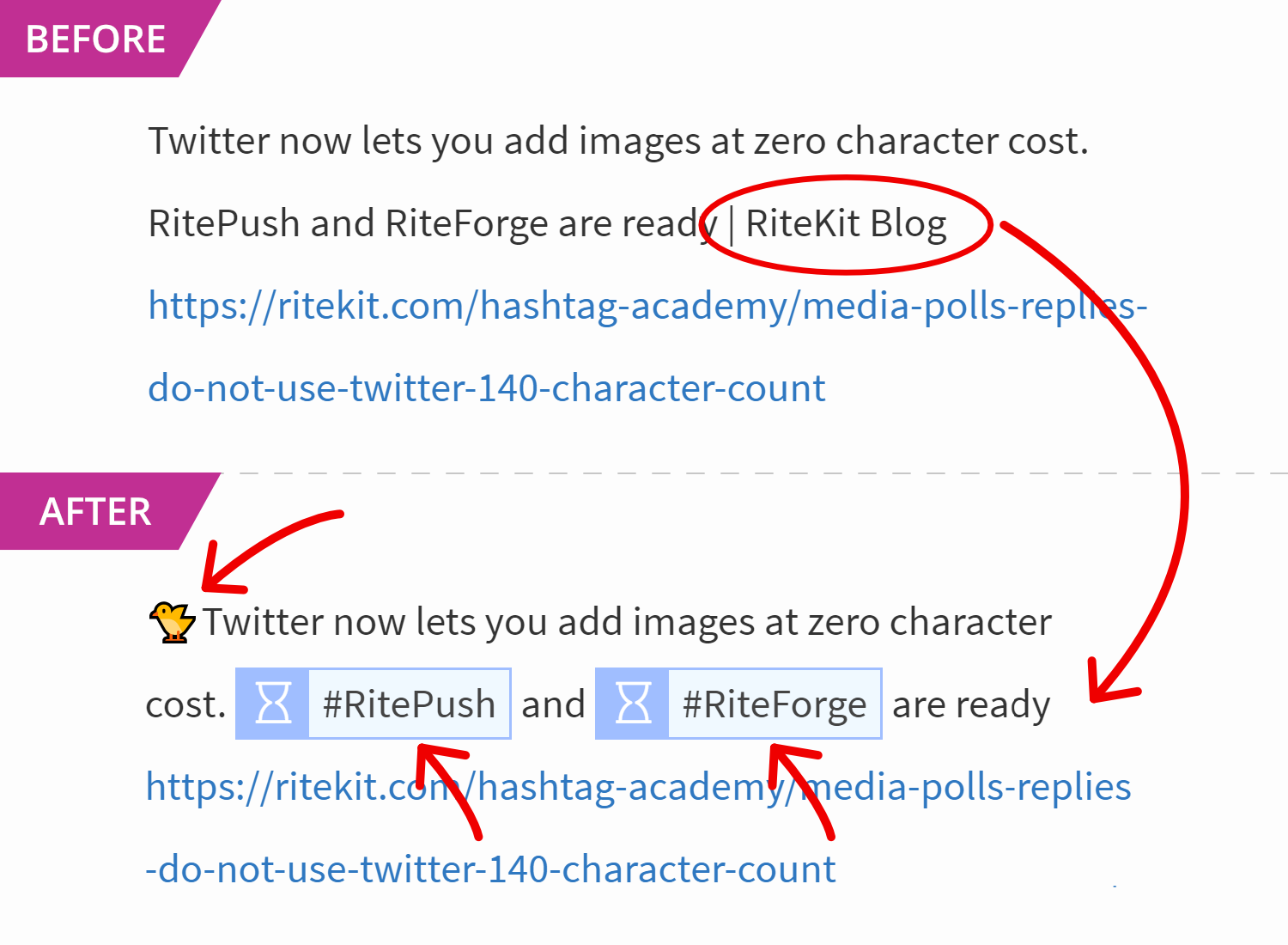 ---
Choose your RiteKit weapons
Crafting & publishing
Craft, schedule and publish remarkable posts with the auto-magical Enhance button and many other time-saving tools.
Just Enhance
Already got a favorite publishing tool? Enhance posts in Buffer, Hootsuite or anything else. Create Enhanced posts in bulk from RSS, Feedly or Pocket.
Call-To-Action on links
Soft-sell on all links you share. Add self-branded Calls-To-Action on links and track clicks and conversions. Exclusive video CTAs available.
Hashtag suggestions
Get instant hashtag suggestions for images and text, anywhere on the web and mobile. Must-have for Instagram and Pinterest.
---
RiteKit products featured in
RiteKit products used and trusted by